Baby Banana Octo-Teether
The Baby Banana Octo-Teether is an exciting combination of a teether and a toothbrush all in one. The octopus shape will make brushing fun and promote healthy oral care habits from an early age. The bumps and nubs on the sides of the teether stimulate your baby however they hold onto it and the soft token bristles will help young teethers soothe their sore gums.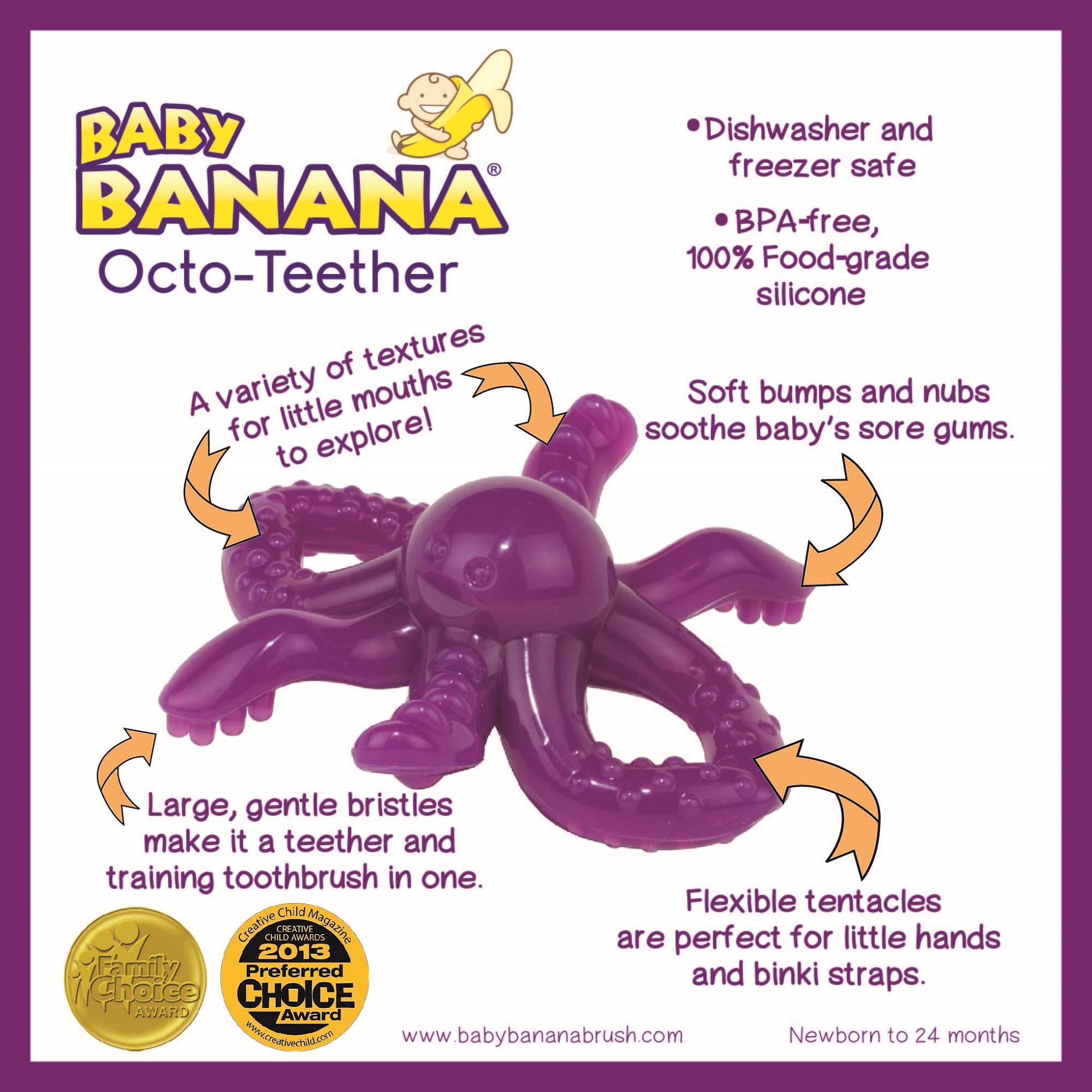 Like all Baby Banana products, the Octo-Teether is made of the highest quality medical grade silicone. Best of all, the teether is dishwasher and freezer safe.